STELLENVIEW PREMIUM WINES
Stellenview Premium Wines is situated in the heart of the Cape Winelands, Devon Valley, Stellenbosch. Owned in partnership by well-known winemaker and entrepreneur, Reino Kruger and Multi-national Company OGH.
The vineyards, which are situated in seven sub-wards in Stellenbosch,  thrive in an ideal, balanced maritime climate where winds from the Atlantic Ocean carry the purest rainfall to feed the vines during the winter months. The cooling sea breezes from the Indian Ocean regulates the long, dry and windy summer days.
Stellenview Premium Wines is focused on producing wines at every price point, but never to compromise on quality.
From our Ultra-Premium wine ranges to our lifestyle wines – attention to detail means Stellenview can offer the best wines to our international and local client base
BRAND HOME IN THE HEART OF STELLENBOSCH
Le Grand Domaine Enoteca
As an urban alternative to a farm visit, this Devon Valley estate's stylish emporium on Stellenbosch's buzzing Church Street is an atmospheric spot for aficionados (and novices) to indulge their passion, with more than 30 wines available by tasting portion, glass or bottle. It's a beautifully adorned space, with copper, leather, decorative tiles and dark wood detailing – and a wine-library of shelves showcasing the boutique Le Grand Vin de Stellenbosch range and Stellenview portfolio. Look out for the "secret magnums" on offer every now and then. On weekday evenings, you can sip your chosen vino to a soundtrack of chilled singer-songwriters.
Food pairing A seasonal bistro-style menu features bold classics with a twist: chipotle Patagonian squid, wild-mushroom risotto, steak Florentine and peri-peri prawns. There are also platters of local artisanal cheese and charcuterie. Or simply order fresh oysters and a glass of bubbly to enjoy at a sidewalk table under the oaks.
Good to know There's also coffee (espresso, cappuccino, latte etc), and a happy hour featuring a "Vin de Maison" from 4pm – 6pm.
Opening times Tuesday – Sunday, 11.30am – 11pm
Contact 021 300 3279, enoteca@granddomaine.co.za 
Where to find it 7 Church Street, Stellenbosch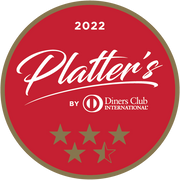 4,5 STARS - STELLENVIEW RESERVE SHIRAZ 2017
JOHN PLATTER GUIDE 2022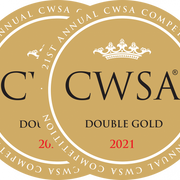 DOUBLE GOLD - KRUGER FAMILY Reserve Cabernet Sauvignon 2018
CWSA 2021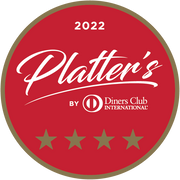 4 STARS - KRUGER FAMILY RESERVE SAUVIGNON BLANC 2020
JOHN PLATTER GUIDE 2022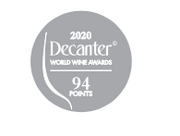 DECANTER 94 POINTS - KRUGER FAMILY RESERVE SHIRAZ 2016
DECANTER AWARDS 2020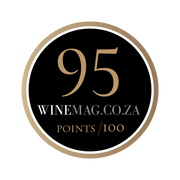 TOP 10 - 95 POINTS -GREAT FIVE RESERVE SHIRAZ
WINEMAG - PRESCIENT SHIRAZ REPORT 2022
Collection of the month
PLATTERS GUIDE BY DINNERS CLUB INTERNATIONAL 2023
4 STARS
Kruger Family Reserve Cabernet Sauvignon 2019
Kruger Family Reserve Shiraz 2018
Kruger Family Reserve Shiraz 2019
Kruger Family Reserve Sauvignon Blanc 2022
Cape Five Reserve Shiraz 2019
Sunkloof Reserve Shiraz 2019
Great Five Reserve Cabernet Sauvignon 2019
Great Five Reserve Shiraz 2019
Great Five Reserve Pinotage 2019
TIM ATKIN AWARD WINNING WINES
93 points - Grand Vin de Stellenbosch Cabernet Sauvignon 2020
93 points - Grand Vin de Stellenbosch Cabernet Sauvignon/Merlot 2020
90 points - Grand Vin de Stellenbosch Sauvignon Blanc 2021
90 points - The Pledge Our Darling Sauvignon Blanc 2021
91 points - The Pledge Our Stellie Cabernet Sauvignon 2020
All our wine is hand made